Dominatrix Mistress Sharina Nicole Mpls, MN
Minnesota's highest rated & reviewed Femdom Dominatrix Mistress
abdl - bdsm - bondage - cbt - corporal - crossdressing - erotic hypnosis - femdom - feminization, foot fetish - foot Goddess - forced fem - humiliation - latex rubber - medical sessions - role play - sissy training - spanking - tickle torture - trampling - more  
This web site is for ADULTS ONLY. Please exit this site if you are under the age of 18. All images, text and data on this web site are copyright SharinaNicole.com and their respective owners and are protected under international copyright law.  No copying, duplicating, distribution, publishing, downloading is permitted without first obtaining the written permission of the copyright holder(s). This web site contains material deemed to be of an adult nature, therefore by entering this web site you state that you are 18 years of age or older.
18 U.S.C 2257 Record-Keeping Requirements Compliance Statement
All models appearing on this site are 18 or older.
© 2017 SharinaNicole.com All rights reserved.
Mistress Sharina Nicole's Blog: Keeping You Posted During Covid-19
Mistress Sharina Nicole's Blog: Friendly Notes to Keep You Posted During Covid-19
This will be a running archive of comments & notations during the Covid-19 / Coronavirus Pandemic.
Twice in the past week I noticed a bit of nervousness and an unsettling in a couple of people Who came in to see me. Both, I took time to connect with before I played with them. One was a newbie and hands seriously shaking so hard, I asked,  "Cold, or nervous?" "Nervous Mistress."


I'm glad he was honest.  I wanted him to get into a nice head space before I transformed him into a dream girl named Candi and put her in an erotic hypnotic zone. You can't be naughty if you're nervous.
Situations present themselves to me in a manner of seriousness too. Where what I notice feels crisis-like. This particular appointment was scheduled months in advance so there was excitement for quite a while.  When he arrived for his hard corporal punishment session, he didn't seem excited. More sullen and depressed. The human psyche (I've come to understand through my own experiences) is injured. Our bodies KNOW even if our mind refuses to identify our pain and it gets buried.  But, it comes out in different ways with indicators like depression, anxiety, PTSD...which signals we need to take care of ourselves in some way to address it. This person is a Veteran, one of our heroes who suffers the residual effects of PTSD and emotional stress and needs relief through corporal punishment.


Somehow releasing energy by different methods is a way to find relief. It is also necessary to find therapeutic value in an experience that affects the mind and body connection.

This is one of the reasons people see a professional dominatrix who understands the human psyche.

I saw this movie and wanted to give you my take on it since those who read my posts are quite familiar with professional domination.

So, what if you were in this man's shoes?
The movie...Sanctuary

I did say I would give you a movie review recently. It may have been on my Twitter / X or a previous blog post, I can't remember. But if I were to describe this movie in singular words, I'd use "frightening, riveting, unsettling, non-consensual, and I could also add human".

As a Dominatrix who prides herself in knowing and studying the people I play with, the movie Sanctuary captures it and takes it to a very uncomfortable level. 
The "bathroom" scene I enjoyed very much because even though Rebecca, (played by Margaret Qualley) is an actress, I could tell she was really into the dialog and feeling the interaction working between herself and her subject Hal (played by Christopher Abbott.)

As she began to degrade Hal, her punitive wording, exposing how minute he really is and how pathetic he was that he was turned on by her degradation. What a freak, right?  She got into his head, which is a fine tuned quality, without a doubt. It's not only physical, like the closeness of her mouth
to his ear or the curated sound of her voice, (so matter of fact sexy) but it's everything Hal has come to know as a beautiful and disgusting escape.

In the middle and towards the end, I wondered who needed whom. Did he need her, or did she need him MORE? Is this a true dynamic or is it cultivated through time?

I will say this. People always find their way especially when they can't let go.

Find it and see it.


That is it for now! I've missed communicating with you, but I've been busy in other ways. You never know when a blog post will be HERE, so check my Twitter X or check HERE often!

Until next time, soon!
Honoring Veterans, their families and survivors. Thank you for your service.
---
Recently on Twitter X there's been A LOT of talk about a certain video. There's actually 2 videos that were posted with the same theme: setting a man on fire. The display was horrific and dangerous and the man was burned despite the female saying he wasn't.  You can see it if you look at the pictures.

I'm happy to say no one has shared a link or pictures so NO promotion of the video(s).
PLEASE DO NOT PROMOTE

I will describe the video content here and give you my perspective.

So, to the video:

A young woman in domme attire, posted 2 videos of herself lighting a man on fire near a pool after she used a sufficient amount of accelerant which looked like 70% Isopropyl alcohol.

The man is standing by a pool, it's dark outside. The woman takes a lighter and lights him from his feet. The fire

blazes up fast as he makes a mad dash to the pool. There was so much accelerant used, there is a fire

on the cement where the man stood before he fled to jump into the pool.

In another video that I think holds the "suggestion" of brutality, you can see the fire

engulf him even though it is during the day.

She pours her accelerant from the spout under his neck and then from shoulder to shoulder dripping down right onto the fabric of his baggy shorts. You can see it. He opens the band of his shorts and she squirts more accelerant on the inside. She moves toward him with a lighter and lights him from his shorts.The fire

begins to climb upwards very fast. As he jumps in the pool nearby, I paused the video to see his face. He looks panicked. He gets out of the pool and says "Everything hurts." Later, she chastises him for jumping in the pool so soon. She wanted him to WAIT. He said it burned

. She begins kicking him and tells him that "Next time, when I tell you to do something, you fucking listen." THIS suggests more than roleplay.

When you are entrusted with the "care and feeding" of a slave, sub, or a human being, someone you will be playing with, be certain it does not violate a person's safety, EVER, and no matter what. The idea of any roleplay, and I honestly do not think this is roleplay, but more a display of a slave following orders for shock value.

The context of roleplay that is edgy is to mind fuck a person into believing they have broken the barriers of safety, but always being SAFE.

How many of you who contact a Dominatrix, actually KNOW if your Dominant has learned BASIC FIRST AID and CPR? Will she know what to do in case of a REAL EMERGENCY?


I do know these important elements of any session, and I have needed to use these principles many times over not because a session is unsafe, but because shit happens. (I had to revive an older retired doctor due to a vasovagal syncope. We were just sitting together chatting. All of the sudden he gets a deer in the headlights...I had to act fast, and YES he was ok.

 
One of the comments from the posting of the video was, "He likes it " As if to say, what difference does it make, he likes it, therefore, it's ok.

Not ok.

This IS horrific play, make no mistake. If you buy these videos or promote people who play like this (especially with links or name), you will encourage this until someone ends up in a burn unit.
His body WAS burned. You can see it in the after pics and she has some kind of plastic wrap over the burns.


I saw a European video years ago. I'm positive the man is either no longer living, or has a severe case of dementia from many concussions (think football players). In this video, 2 women are kicking a man in the head with thick boots. The women kick the man in the head mercilessly. He gets kicked many times in the head, cussed at and with no regard to his safety or well being they demolish him to ruins. These women are young punky brats with big boots. They are also DANGEROUS, UNEDUCATED, and UNCARING.

I often think about a Doctor's credo to "do no harm". For me as a Dominatrix my credo is simple: Cause no *undo or long-lasting harm to a person. This includes the physical and the mental.

*The word undo relates to the harm that comes to a person who did not deserve it. So, in BDSM (as an example), a person asks for wax play, but the inexperienced dominant uses the wrong kind of wax (a wax that shouldn't be used on skin) and the person is inadvertently burned.

We do have guidelines and acronyms for credo. Here are the ones I am familiar with.

S S.C.
Safe Sane and Consensual

R.A.C.K
Risk Aware Consensual Kink

P.R.I.C.K.
Personal Responsibility, Informed, Consensual Kink

So, who is responsible in the situation of extreme and dangerous play?

When play is negotiated between people, it is co-created. Sometimes things aren't quite negotiated properly, or the Dominant is given free reign. No one should be risking their safety. Not the dominant, and not the person being played with.

Make certain you put yourself in the hands of a qualified and knowledgeable dominant. Your life and all that suggests depends on it.

We are heading into fall FINALLY! Let's enjoy it! More later sooner, I promise.

A lot is going on and I'll post about it very soon on Twitter X which is embedded onto my website.

Until next time SOON...

M Sharina
---
"Where is she going? I hear Her heels on the floor as the sound becomes faint. I wait. I can't speak, the soft rubbery latex filling my mouth. My arms in rubber sleeves, tight, thick slippery latex surrounds my body and all I want is a touch from HER. I'm blinded and encased. Just a slight feel...her voice which I can barely hear as my head is covered with my second skin. She walks back into the room. Will she touch me. I wait. I'm never getting out, and I couldn't love it more."
So, what is it like to be muted, to simply exist and be "toyed with" like an inanimate object? To SUFFER a kind of sensual tension with no possibility of release?

For me, I get flutters of things I like to do, but then again, "consensual" resides in my world,  but I do ride the rails of limits. It gives you something to think about until next time.

What's this? New toys?

I have acquired a new medical cabinet matching the one I already have. I get to fill it! Almost there. Right now, my breathing paraphernalia is on the second shelf. Some of my metal gags are on the top shelf.  I'm VERY MUCH looking forward to getting my NEW BLACK ELECTRICAL BOX with more dials than the discontinued ET-312B (which I have 3 of) I understand it's more intense. Perfect...


I also received my super great leather medical asylum restraints. Excited to use them because they're the real deal and they're brand new.

Waiting for my WHITE leather straitjacket with tit flaps...The look of "ASYLUM!" gives me a quirky sadistic but nurturing feeling. Plus, I'm making a toy for CBT fans...I'll keep you posted

EXCITED!

Are you sad for summer to end? Don't be. Seasons challenge us to new experience. It's going to be a very pretty week!
Until next time...
---

The needles went in with slight resistance Each time I heard him tense and release with each push as the sharp bevel made its way from one side to the other. Where did I insert them like tracks for a train? Ill never tell. But, I will tell you there were 50 the first time and 34 the second. James Bond was being put through the ringer once more...


This was what some of my week looked like. Transfixed on a 2 day excursion under the premise of an "annual physical" James Bond was once again in my clutches as I made certain he would not remember a thing about day one. He would be taken back to his hotel by my driver, walk through the door of his room and as he heard the door close, would remember nothing.

The 2 days consisted of a total of 10 hours. James would be questioned, interrogated, and through a series of tests specifically designed for one exquisitely trained agent, James would be tested under pressure testing his wits in very difficult situations.

The use of flirty, and sexy charm along with a frosty glass of a dry martini (shaken, not stirred) to lower his guard, and then carefully implement the use of torture methods such as beveled blow darts, needles, catheters, saline injections and various forms of bondage and restraint to unnerve him. It was inevitable that he'd crack. Did he? What do you think?



Roleplay, I adore it. The only thing is, when it's over, I'm still in it AND I. have a tough time breaking out. But, I do and then it's back to other interesting things, as I'm sure it is for you after your session with me. But isn't it nice to reside in the depths of an intricately played scene where one of the components just HAS to be diabolical? YES.

Are you weathering the heat?🔥I'm watering my garden plants and staying indoors. I got this new 2 gallon watering can. It's black, so when I see it out of the corner of my eye, it looks like my cat Dame...I say, "Hi Damien" and the plastic can doesn't say anything back...😁

I enjoy looking forward to what's next!

If my voice mail is full (which happened recently and does every so often) please drop me a line in an email, Thx!
Until next time
Stay cool... 
---
---
07/24/2023 UPDATE
"I Am The Captain Now! . . . "
Smothering latex...YES! I broke in my new human latex cocoon during a session with mercury. I combined it with a latex hood with a built-in blindfold and buckled mouth flap! Then, the marching Machina...When I unzipped him from it, he was in the most wonderful state. I love the inside sleeves. Give in, nowhere to go, just simply give in.


Such diversity in sessions. My age regression medical session was perfectly played out. Roleplay must begin from the moment of arrival to the Clinic! I remember a session I did years ago. My patient wanted me to tell him to take his clothes off and when he refused I was going to spank him hard. What happened was the opposite. I asked him to take off his clothes...so he did. I of course improvised. I said, "Hurry up! I don't have all day! And then turned him around, bent him over the table pulled his pants down and spanked him! Compliant patient? Of course.


It isn't always the sessions I do, but the people I play with. I love peeling the onion and seeing the layers. I tend to work with the energy and then use my intuitive instincts for what is next.

The other thing I love is introducing an almost complete novice to NEW THINGS.I carefully carve out a nice little space of trust, and lead the way. "Carpe' Diem!

Have a great week my dear friends and remember:
M Sharina

Sensual Femdom Mistress & Dominatrix in Minneapolis, Minnesota
This email address is being protected from spambots. You need JavaScript enabled to view it.
NOTE: My Updated Covid-19 Screening Questions (As of 05/30/2022)
Take a peek at my recent reviews / thank you posts, and that is a smidgen of what's been going on!
FOLLOW ME on Twitter! I'll keep you in the loop! https://Twitter.com/SharinaNicole


For a running archive of my blog posts during the Coronavirus / Covid-19 pandemic, click here.
---
07/17/2023 UPDATE
"Busy, Busy, Busy, "Official Blog Update" Coming Soon! . . . "
Busy, Busy, Busy, I WILL be writing a proper blog post SOON, so much going on, and lots to share! 
Take a peek at my recent reviews / thank you posts, and that is a smidgen of what's been going on! There are even a couple of new pics! Is that a shiny new custom latex sleepsack?! Why yes, yes it is . . . and I love it!
My webmaster is staying on top of the Twitter embed situation, and he informed me that things have not changed yet. All websites embedding Twitter feeds are currently unable to (yes, including the city of Miami). Hopefully this will change. In the meantime, FOLLOW ME on Twitter! I'll keep you in the loop! https://Twitter.com/SharinaNicole
"Official blog post" coming later!
M Sharina

Sensual Femdom Mistress & Dominatrix in Minneapolis, Minnesota
This email address is being protected from spambots. You need JavaScript enabled to view it.
NOTE: My Updated Covid-19 Screening Questions (As of 05/30/2022)


For a running archive of my blog posts during the Coronavirus / Covid-19 pandemic, click here.
---
07/10/2023 UPDATE
"Busy, Busy, Busy, Blog Update Coming Soon! . . . "
Busy, Busy, Busy, my blog post is coming, so much going on, and new things to tell you! 
On a side-note, my Twitter posts continue (OF COURSE)! That said, my webmaster has been waiting for Twitter to fix itself. Mr Elon Musk's Twitter has broken or turned off the website embed feature. So that now you have to go to Twitter to see my feed instead of scrolling on my website for my Twitter feed. This has happened on all websites with Twitter embedded (including the City of Miami). 
https://Twitter.com/SharinaNicole
Blog post coming later!
M Sharina

Sensual Femdom Mistress & Dominatrix in Minneapolis, Minnesota
This email address is being protected from spambots. You need JavaScript enabled to view it.
NOTE: My Updated Covid-19 Screening Questions (As of 05/30/2022)


For a running archive of my blog posts during the Coronavirus / Covid-19 pandemic, click here.
---
07/01/2023 UPDATE
"Happy 4th of July Weekend! Happy Independence Day! . . . "
Happy 4th!

I know you must be having the best 4 day weekend off! (Word gets around
)

I am enjoying some relaxing time getting a bit caught up. SO, if you need to reach me,  I will be around to respond to emails.  If you've booked with me before, please email me 2 to 3 dates that will work for you and we'll make plans. I have a SCHMATTERING of appointments coming up, especially in the next couple of weeks


I will give you some thoughts, post a few thank you's and some pictures as well as a Q and A posting I started a while ago. I've been thoroughly enjoying my busy schedule.



In the meantime . . . enjoy some pretty fireworks!

Have a safe and HAPPY holiday . . .
M Sharina

Sensual Femdom Mistress & Dominatrix in Minneapolis, Minnesota
This email address is being protected from spambots. You need JavaScript enabled to view it.
NOTE: My Updated Covid-19 Screening Questions (As of 05/30/2022)


For a running archive of my blog posts during the Coronavirus / Covid-19 pandemic, click here.
---
06/20/2023 UPDATE
"Blog Post Coming Stay Tuned . . . So Busy! . . . "
Could he be any cuter? You should see him with a real bully stick! Fetch Rexi! 🐕
Stephanie also gifted me a sexy fun Off The Shoulder Sheer Mesh Top & Ribbed Bodycon Dress.
I love how Steph took some good spanks too since she visited on my birthday weekend!
---
06/05/2023 UPDATE
"Blog Post Coming As Soon As My Sissy Maid Finishes Dusting . . . "
As soon as my sissy maid finishes her dusting duties, my new blog post will be ready!
M Sharina

Sensual Femdom Mistress & Dominatrix in Minneapolis, Minnesota
This email address is being protected from spambots. You need JavaScript enabled to view it.
NOTE: My Updated Covid-19 Screening Questions (As of 05/30/2022)


For a running archive of my blog posts during the Coronavirus / Covid-19 pandemic, click here.
---
05/29/2023 UPDATE
"Happy Memorial Day, NEVER FORGET . . . "
This is a packet of Forget-Me-Nots. I picked up at a Memorial Service for one  lost at his own hand. He was a dear friend of mine.

The plastic army men were also offered. You take them to place somewhere where they will be found in memory of the fallen.

Take a moment to remember why there is a Memorial Day holiday...remember those who sacrificed for our freedom. NEVER FORGET
M Sharina

Sensual Femdom Mistress & Dominatrix in Minneapolis, Minnesota
This email address is being protected from spambots. You need JavaScript enabled to view it.
NOTE: My Updated Covid-19 Screening Questions (As of 05/30/2022)


For a running archive of my blog posts during the Coronavirus / Covid-19 pandemic, click here.
---
05/22/2023 UPDATE
"Bound and Terrified . . . "

I hear calm quiet voices in the foyer. My slave always greets those who session with me. My slave mike is a disarming and gentle conversationalist, offers water, a bathroom break and then comes in to get me wherever I am in the studio. This time was going to be different.


As my appointment is speaking with my slave exchanging niceties, I quietly move towards him. His back is facing me as I quietly approach. Both hands grabbing a chunk of his shirt, I pull him backward to disorient him and drag him half way into the main room and say, "WHAT THE FUCK DO YOU THINK YOU'RE DOING?!!?!" I grab his hair, pull his head back and push him sideways to the ground. Once there, I give him kicks to the ribs and begin my demeaning tirade of diminishing him to ruin. The room is dark, I see him struggle to see as he blinks his eyes and tries to look around the room protecting himself from my physical and verbal assault . . .

My beratements are mean. I want them to be. I catch him off guard and debase him to the point that his mental capacity has no means by which to grasp how I know his insides so well...his insecurities, his self doubt and who he shows himself off to the world to be,  which is utter nonsense. No one knows his secrets, but I do and I will exploit them to get what I want. What do I want? I want to fulfill his desire to crawl into the depths of emotion with me. This is roleplay.

He has confessed to me in our preliminary conversation a couple of simple things. "I want to be bound and terrified and brought to tears."


We went over his limits, pain tolerance, compiling things he was open to and things he was not capable of experiencing. We did this all under the guise of exchanging "our" niceties and orchestrating a role-playing scene without him knowing how it would unfold.

It amazes me how sadistic I can be when given consent to do so. Consent is imperative with levels of intensity that bends the mind and the spirit in order to manufacture the end result.


Nurturing sadist.
A sadist who beneath the surface has the ability to nurture in her ability to explore the levels of a deep dive into overwhelming despair, the only way out is to shift my energy...Nurture.

WHEN THE PHYSICAL AND THE PSYCHOLOGICAL MEET IN TANDEM TO PRODUCE A MOST COVETED RESULT.


There will be a time I'll write part 2 of that story and tell you what happens next. But for now,  I'll let you chew on that for a bit.


Things are lightening up here in Minneapolis. But Covid-19 is still prevalent as I personally know of 4 (FOUR) cases now in the last couple of months total.

I'm clearing out areas of the studio to update my 4 main rooms. You'll love
the updates.


Enjoy your week! I wanted to touch base with you before my week gets busy!

So many things . . .
Until next time,
M Sharina

Sensual Femdom Mistress & Dominatrix in Minneapolis, Minnesota
This email address is being protected from spambots. You need JavaScript enabled to view it.
NOTE: My Updated Covid-19 Screening Questions (As of 05/30/2022)


For a running archive of my blog posts during the Coronavirus / Covid-19 pandemic, click here.
---
05/15/2023 UPDATE
"QUICKIE post to start our week off! . . . "

Touching base about some things I've been noticing. First, there is an uptick in my experience with Covid cases. Two of my friends are down with Covid and I had a cancellation for Tuesday due to a positive test result after feeling unwell.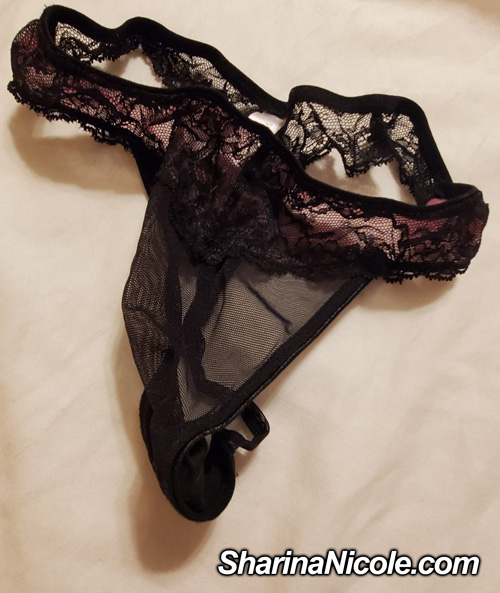 I'm still being very careful, not just for me and my circle, but people who remain immune compromised. TEMPERATURES are taken just before your session and if you are NOT vaccinated, testing is done both a day prior to play, and day of session (BOTH). I DO NOT mask during sessions...unless I use a little wrap around
I hear the birds tweeting 
outside, so FFS! It MUST be Spring! Speaking of TWEETING, my Web Master created a Twitter button on the website so you may FOLLOW ME. I do not buy my followers or likes. I love hot blooded humans
That is it for now. I'll hold onto the rest, or post it during the week.
DO look for PREVIEWS of clips with a link that will lead you to the full clip. Purchase them for your collection, they're CLASSIC! Will be posting on TWITTER
! So click to FOLLOW!
Follow @SharinaNicole
My website is a LIVING MAGAZINE of MY WORLD. I want to welcome you to it if you're not in it already. A place where you enjoy the escapades of a true life Femdom
M Sharina

Sensual Femdom Mistress & Dominatrix in Minneapolis, Minnesota
This email address is being protected from spambots. You need JavaScript enabled to view it.
NOTE: My Updated Covid-19 Screening Questions (As of 05/30/2022)


For a running archive of my blog posts during the Coronavirus / Covid-19 pandemic, click here.
---
05/10/2023 UPDATE
"For Your Eyes Only . . . "
I've been looking through my clip store content and swerved into some fun clips I would
to share some of them with you for FREE.

You know I don't have an Only Fans, Loyal FANS,, Sex Panther, Nite Flirt or anything like that. I have thought about though. Instead, I've chosen to offer a nice collection of clips in my clip store(s) on Clips4Sale. I've been asked to PLEASE do a subscription store by several people and it just hasn't come to fruition so, I've created something special for you instead.

Why am I doing this? It's my birthday month and I feel like sharing with you.



Now, these clips are NOT previews, and they are not FULL clips, but it'll feel like it, BUT, they are longer clips.

The first one is a ball busting clip.
You'll see how I toy with my slave and how I methodically ruin him. At the time, my studio was so sparse. I had hard wood floors and a carpet to soften the blow as my slave hits the floor time and time again as I annihilate his worthless balls which is obvious each time he loses to me. A relentless pounding with my shiny red heels
as he tries to cope and instead of securing his hands to a bar, I make him hold onto it proving that when he lets go, he has failed once again!

It was quite fun revisiting this clip!


So Mistress, how do I get the SPECIAL CODE for special
's only to view?

Email me.

Put in the subject line: "FREE CLIP"

That's it.

So, how are you fairing with Spring time? Allergies? Planting your garden?
Collecting torture devices?

I'll tell you what I'm doing. I'm acquiring a new piece of equipment from Europe 
and I will be ordering it VERY soon. Of course I'll break it in first when I get it because I'll need to become familiar with its workings. I need to know how long a person can withstand this kind of torment how it feels, what makes them give up so I may decide the minimum session time required for a full experience that is adequate for me dragging all the components out for a complete experience. I think it will be fun using it with extended sessions, minimum 2 hours, but I understand in a RT immersive experience 4 to 6 hours optimally.

Btw, although you don't know what it is right now, just know it is the NEWEST model and can include an electro-function. Sensory deprivation and bondage compliment this kind of experience.

I am so EXCITED!

So, watch for that announcement



View my Twitter page embedded onto my website. Follow me to see notifications and UPDATES! 
Until next time . . . and as always, life is meant to be SAVORED
M Sharina

Sensual Femdom Mistress & Dominatrix in Minneapolis, Minnesota
This email address is being protected from spambots. You need JavaScript enabled to view it.
NOTE: My Updated Covid-19 Screening Questions (As of 05/30/2022)


For a running archive of my blog posts during the Coronavirus / Covid-19 pandemic, click here.
---
05/05/2023 UPDATE
"Happy Cinco de Mayo! . . . "
Happy Cinco de Mayo! I hope that you and your family have a fun, happy,  & safe Cinco de Mayo as you enjoy your fiesta!
M Sharina

Sensual Femdom Mistress & Dominatrix in Minneapolis, Minnesota
This email address is being protected from spambots. You need JavaScript enabled to view it.
NOTE: My Updated Covid-19 Screening Questions (As of 05/30/2022)


For a running archive of my blog posts during the Coronavirus / Covid-19 pandemic, click here.
---
05/04/2023 UPDATE
"Mistress, I am NOTHING Without you . . . "
"So Mistress, how should I prepare for a GS?" "Hmmmm, try drinking your own piss."

When I am asked certain questions like this, although I understand how it compliments a session, I also know there are those who are fishing for free verbal content over the phone, like "NiteFlirt"
 which I can't find the time to do. It normally happens when I speak with people who are new to me. Those who have an established rapport with me know that a phone call cannot compare to the softness of my feet, smelling my light scent through my stockings, feeling my leather gloves over their mouth or feel the pulsing of electronic stimulation while in bondage enunciating the reality that I truly am in control.

The dreamy fantasy
someone is hoping for is addressed to the aforementioned question, "Mistress, how should I prepare for a GS?"

(Mistress Sharina's sexy voice...rather throaty) says:

Well, first, lie down and edge yourself (I give a long whispery, "yeaaaah") Picture me towering over you. I'm wearing thigh high stockings and a micro mini. Am I wearing panties? Maybe I am. You're straining to see, but as you watch, I begin pulling my panties to the side...just to slide them down. I pick them up and push them into your nose to sniff. My hand presses just above my pubic bone. You begin to feel one drip of my warm piss on your cheek. You turn slightly, the next drop falls into your mouth...you taste me and begin to cum as I slowly flood your mouth with the rest of my golden nectar. You struggle to tell me you're nothing without me as youve been instructed to do always. You now feel like you have me inside you...


That would be the velvet on the throne, the perfume scent between my breasts, and the ultimate way I turn you into my own piss receptacle.

My mind is very vivid. I get off on the TEASE (AND the DENIAL) I can't help it, but I also get off on the control and making you feel things. Things I WANT you to feel.


Which brings to mind a couple of session ideas for you. Something very unique and for your eyes only when scheduling a session with me to enhance the torment. Btw, you'll need your own special code for this.


Torturous teasing tomorrow after being in
chastity for 2 weeks prior to the session. Lets see how teasy I can be with "slave tachycardia"
AND let's see how TIGHT I can cause the chastity to get! Taking snap shots



He was also instructed to wear an "accoutrement" to the session, which means I'm further reducing him to an element of emasculation. (POOF!) My slave tachycardia WILL definitely need "defib"!


AND since I encompass who I describe myself to be, a "nurturing sadist," a little something else to embellish the session. Again, for your eyes only. You'll need a code for that too...COMING SOON!

I have my
on another piece of equipment. I will be getting it soon. I'm in touch with the company who is answering a few questions. No doubt I'll be pulling the trigger soon on THAT! Its a secret, but Ill post pics when I get it. It's coming from England.

For me, when I saw this upgraded version, the steel cylinders, the wet mechanisms, I was turned on, so I HAVE to get it! Controlling your sensations in sensory deprivation for 2 to 6 hours of suspended animation has me thinking this kind 
f torment in the Medical Asylum is necessary for your health and well being. Your Medical Dominatrix Nicole not only knows your secrets, but I also know what's good for you too.
M Sharina

Sensual Femdom Mistress & Dominatrix in Minneapolis, Minnesota
This email address is being protected from spambots. You need JavaScript enabled to view it.
NOTE: My Updated Covid-19 Screening Questions (As of 05/30/2022)


For a running archive of my blog posts during the Coronavirus / Covid-19 pandemic, click here.
---
I played with a couple last week for the second time since they originally came in to see me last year. Busy lives, but they give themselves a mini excursion vacation away from their responsibilities. I think it helps a relationship to THRIVE, don't you?
The session was exploratory, but also feeding off of what was familiar.


Your kink life is like a rubber band. Expandable and stretchy, but once you've stretched the rubber band, you cannot make it go back to its original shape.

I've seen people change dramatically over the course of may years, but if a person has a fetish, it never changes and remains the sole focus of their kink.
Jimmy Dorsey
---
04/18/2023 UPDATE
"What is a Little Debbie Snack Cake? . . . "
Ok, so the weather? What the actual-you-know-what! 80° one day, 3 inches of snow the next! As I write my blog (Sunday) the flakes are flying. Yes, it's daunting, but it is Minne-snow-tah! They say in Minnesota, if we didn't talk about the weather we would have NOTHING to talk about. REALLY? But if they were in MY world, we could talk about anything.

But there WAS a time...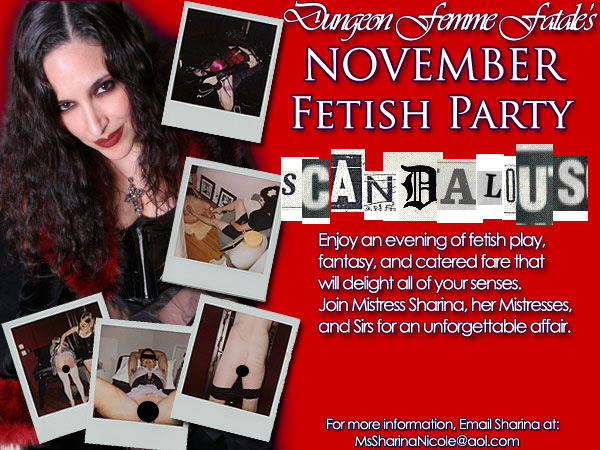 I used to have parties in my studio and the reason I had them was because one too many times I heard, someone say, "I just wish I could be a fly on the wall..." So, I created just that. I would have these wonderful parties with all these components. Some of them were gourmet sit down dinners as a prelude to play. Other parties were planned to have people trickling in at certain times of arrival. Cocktails and Hors d'Oeuvres were served until the play emerged and then everything came together in a beautifully orchestrated evening where no two parties were the same.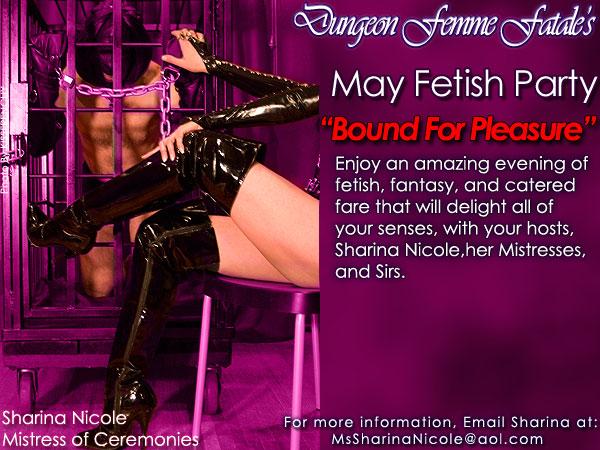 Some evenings I was the quintessential Houdini. The Mistress of Ceremonies, the Conductor of Kink!


There were prancing crossdressers (yes, they pranced) and gurls sitting pretty and all lady-like with stockinged legs crossed until one of them was instructed to be SLUTTY and SEXY. Skirts were pulled up and lipstick was left on their pink Cosmopolitan martini glasses. I've always loved that.


Sometimes I got out my truly delicious 5 point crown shredder heels for a little visual with slave mike. Mike could take a lot (I taught him to) he'd say, "It's an EXQUISITE PAIN Mistress! He'd tell me while looking at me through glassy eyes.


My custom and specialized sandals which have an assortment of heels ("bullets" I like to call them) It was like loading a gun. Thank you Trample guy
One of the trample greats.


Multiple Mistress trampling and a needle-heel in Trample guy's hand just to listen to him struggle and squeel like a pig. "Trample-guy" was a good sport and took my heels on his hand, bottoms of feet, and chest. I could jump on the right places and expertly in other areas with "BZ Heels." He took as much weight as possible, after all he IS Trample guy.

 
I had little vignettes of fantasy play which at one time included "007." We captured him, objectified him and teased him into oblivion.

I remember one party, Lady Careina came into the back where I was and Said, "You JUST GOTTA come out here and see what I've done!" She had about 6 slaves all in a row standing at attention. She wasn't sure what to do with them next, so I began to order them around. I love puzzles and I love telling slaves what to do


At another party, THE LIGHTS WENT COMPLETELY OUT! My parties always had candlelight so we weren't completely in the dark. We lit a few more candles, passed around a few flashlights and had a great time. There were a few of us playing in the medical room, I had "little debbie" shining a flashlight on the scene at hand, IT WAS PERFECT! The lights unexpectedly went back on. "Debbie, turn the lights off doll." Debbie was very good at following orders especially when they were succinct orders. I called her Little Debbie Snack Cake."


It took a ton of planning, but the parties were superb. Everything was done in excellence, from the food to the play. People always said it was the only place they could ever go to be themselves and talk to others casually about their kink as if it was the most natural thing in the world.


All of it was delicious and yes, very therapeutic for everyone who attended. It is nice to know others carry the torch 

with their own events. It is very important to be able to express yourself properly...ALL PARTS OF YOU. Bravo to those who make it safe to be YOU.

Spring has sprung so keep the faith! Enjoy the moments through it all because you never know when those times will end, or the lights will go off.


As always, until next time . . . 

M Sharina

Sensual Femdom Mistress & Dominatrix in Minneapolis, Minnesota
This email address is being protected from spambots. You need JavaScript enabled to view it.
NOTE: My Updated Covid-19 Screening Questions (As of 05/30/2022)


For a running archive of my blog posts during the Coronavirus / Covid-19 pandemic, click here.
---
04/10/2023 UPDATE
"Secret Service in Full Swing . . . "
I lean in, my subject is cinched up tightly in leather, rope and a fitted corset. I whisper, "Do you feel my hand on your breasts Zsa Zsa? Soon they will be filled up with saline and you'll be my real girl. Your corset will be fitted tighter so I can see your female form which will accentuate those breasts. Someday, I'll fit you with real breasts as a reminder that you will always be female and always my real girl."




Fantasy- Reality? It'll be our little secret...or not.

I'm happy when we share reality because for a short time we are in it together. Where play relies on your limits and my talent and skill for guiding you deeper and deeper into the zone and keeping you there, enjoying every moment, savoring the experience should be the end game.




You know often times while in the mode of administering pain in the form of "sensation intensity play." I see sweat, watch people tear up, shake and adjust themselves to try and be in the moment while fighting off the urge to say, "MERCY" when in reality you are going to pass out. My intuition kicks in. It is imperative for me to see you and notice exactly where you're at and know when to slow or stop, or interrupt. I only give one safe word because when it comes time to use it, you'll more than likely be too paralyzed to use it anyway. I intuit your safe word before you do.




I revived a retired doctor who was cross dressed. He was experiencing a vasovagal episode. We were chatting, which we did at the beginning of every session and although I know my conversation is rivetting, he began staring into space. I walked over, knelt down, asked "Are you ok?" He kept staring. I knew things weren't right, he was sweaty and began to collapse right off his chair. I did not allow him to hit the floor. Call me "Secret Service. I jumped into action, I knew what to do AND I needed to protect him from further harm and be certain no one would ever know his secret. I protect my people to the ends if the earth.

I often times say, "It's all fun and games until someone gets hurt." (Accidental hurt or from lack of knowledge)



I have seen cringe-worthy pictures and video of unsafe play. One stands out in particular where two women in boots were recklessly stomping a man's head. Eventually he will have brain damage like football players get. It's a traumatic brain injury like a concussion only worse. It's referred to as "chronic traumatic encephalopathy" and it is serious because you do not heal from it.


Other cringe-worthy pictures sending shivers down my own spine is viewing a picture with a heavy-set Mistress standing on the spine of a man while in platform heels. CRINGY. TENS pads positioned on the chest...also cringy. Your Femdom needs to know the risks and the dangers of play that although risky, will not land someone with a spine injury or interrupt heart rhythm or permanent brain damage.




When I play with someone anything can happen. There is sexy play and teasy play but there is also risky play too. I protect my people so they may go back to their lives knowing their secret is safe with me.

Notice anything different these days? The sun 
has made its appearance! I took my Christmas lights down finally.  It felt good. I threw most of them away because "something" chewed the wires! My Damien kitty has been on mice patrol...I just love his technique for killing them. I say, "Go into the light little mouse."


I know it is Spring because I've had a noticeable influx of sessions. I have had to double up on days to get someone in. Sometimes it works, sometimes not, so please let me know in advance.

Enjoy the beautiful days ahead!



As always, until next time 
M Sharina

Sensual Femdom Mistress & Dominatrix in Minneapolis, Minnesota
This email address is being protected from spambots. You need JavaScript enabled to view it.
NOTE: My Updated Covid-19 Screening Questions (As of 05/30/2022)


For a running archive of my blog posts during the Coronavirus / Covid-19 pandemic, click here.
---
04/08/2023 UPDATE
"Happy Easter! . . .  "
Whatever you believe about Easter, know that in some way, I share it with you . . .


Wishing you and yours a very HOPPY Sunday!

As always

M Sharina

Sensual Femdom Mistress & Dominatrix in Minneapolis, Minnesota
This email address is being protected from spambots. You need JavaScript enabled to view it.
NOTE: My Updated Covid-19 Screening Questions (As of 05/30/2022)


For a running archive of my blog posts during the Coronavirus / Covid-19 pandemic, click here.
---
04/03/2023 UPDATE
"A Lemon Slice Will NOT Save you . . . "
Unconsciousness is not a State of "Mind over Matter."

I remember my "latex cat" would tell me stories about self bondage and sometimes getting out by the skin of his teeth. I've heard other stories about tying a string around a door knob in order to walk away from it and zip up a bondage bag while inside...yes, it can be done but can you get out?

Caption: My Latex Pet
Circa 1997

On a DANGEROUS note, someone told me breathplay is ok as long as you have a slice of lemon
nearby so you can chew it. The premise is that it will snap you out of becoming COMPLETELY unconscious. (Right?...WRONG!) You can guess why it won't work, right?




I enjoy minute amounts of light breath play. It "feels" dangerous, a bit threatening, but it is very minor with me in control and you under my spell


I've had people ask me what to do about their "addiction" to breath play. In short, I tell them not to do it because it is accumulative and eventually weakens the body.
These are people who like to ride the rails and not go off...but, you start playing with asphyxiation and it can BE very dangerous and fatal.


Interestingly enough, along the same lines, but not with breath play, a man whose been seeing me for over 15 years who cannot take flogging anymore because of his age is now resorting to other forms of tweaking his endorphins. He LOVED flogging. He used to wear me out! I'd flog him for an entire hour incrementally stronger until he would give me a "mercy."

So, last week he says he burned himself with a butter knife which he heated over an open flame 🔥 He said it didn't leave the mark he wanted like the last time he did it. WHAT?!!?! I rubbed 400 i.u of vitamin E on his wound and sent him home with some to use. He has a flare for BDSM and sometimes I see marks and ask him what he's done. He'll say he took an electric cord and swatted himself with it until he could see the marks. 👁👁 He's sweet and we have a great rapport. He trusts me and I'm not as intense as he'd always like, but it is my duty to balance safety with his need to feel something.




These kinds of things are needed and are very meaningful to a person's well being. Being put in bondage, having the breath controlled, the cuts that are made on skin to relieve pain, anguish or stress or just because the mark is necessary as a reminder of going through these things to get to the other side.



"The mind is willing, but the body is weak." This, I know. Just look at fantasy vs reality.

Drop me a line, tell me your story if you have one and how you struggle with your dangerous fetish and if you struggle with doing it. Is there anything you could do to replace it? What lengths are you willing to go to in order to find relief?

I use the phrase,  "in a perfect world" 🌍 because there are dangers. We do ride the rails with a Devil May Care attitude, but it isn't wise.




When the things we're drawn to are dangerous, there has to be a way to get our needs met without getting ourselves into physical trouble doing it.

Benefit- Risk Ratio

As with all things, keep your nose right above the water line...

Remember how much I care about you and enjoy being your guide and thought provocateur.


You be mine...
M Sharina

Sensual Femdom Mistress & Dominatrix in Minneapolis, Minnesota
This email address is being protected from spambots. You need JavaScript enabled to view it.
NOTE: My Updated Covid-19 Screening Questions (As of 05/30/2022)


For a running archive of my blog posts during the Coronavirus / Covid-19 pandemic, click here.
---
03/27/2023 UPDATE
"I saw something very interesting on the telly the other night . . . "
There was a man sitting by the pool in a lounge chair while this larger kid did a cannonball and got water on him. Not a big deal, wasn't that much water, but the older man, I'd say mid 60's got very angry. The kid, about 17 I'd surmise was large in stature and weight. He was quite rotund and reminded me of a Samoan or Sumo wrestler.


The older man got out of his lounger and confronted this kid first threatening, and then punching. The kid got him on the ground and held him there. He would not let the man up and no matter how the man struggled the kid held him down by straddling him with his body. At first the man was frustrated, but he knew he couldn't get away. He kept struggling and moving his head back and forth. He was no match for this kid.

All of the sudden something very interesting happened. The man said he was sorry, but he really meant it. The kid got off of him immediately and stood by him. The man, still on the ground becan to cry and put his hand around the boy's leg in a loving manner. The kid helped him up and the man explained how sorry he was.

They fully hugged with arms wrapped around each other. It seened as if the man just let himself go. He crumbled and he was so sorry. It was almost like a man hugs his child, only the roles were reversed. The young man was the teacher as he was wise beyond his years.

As I recall the man had suffered a death in the family. I think his wife had been sick. This man had anxiety and pain that festered and when something small happened, he lashed out. It may have been his only outlet since the crisis event had happened.
I could not help but be reminded of the people I have worked with over the years where they came to me specifically for this experience. The idea of it can be quite off-putting to see it because maybe it appears to be mean spirited instead of the therapeutic benefit that is ultimately derived from it.


How does it work?

Emotions are moved, even forced to a pinnacle until one reaches the other side of their despair. I can say as I've watched it, there is an emotional breakaway.
These pent up emotions stop a person from moving through life in a peaceful and positive way. There needs to be resolve to move forward in one's own personal life. This is why people have a lot of physical issues and emotional instability. Disease can also manifest in our bodies when we carry around all this despair from traumas.

As I write this, I hear the bird feeders going into overdrive. I love the sound of the Spring song birds beginning to thaw out!
Things are lovely this time of year, although it looks pretty bad until the green starts to show.  Not putting the boots away any time soon and certainly not the fetish boots I adore...
Yee hah!

Until next time,

M Sharina
Sensual Femdom Mistress & Dominatrix in Minneapolis, Minnesota
This email address is being protected from spambots. You need JavaScript enabled to view it.
NOTE: My Updated Covid-19 Screening Questions (As of 05/30/2022)


For a running archive of my blog posts during the Coronavirus / Covid-19 pandemic, click here.
---
03/21/2023 UPDATE
"Depravity is only a Perspective! . . . "
As a dominatrix my encounters with people are different than the average person making their way through the day. My days are sprinkled with ODDITIES, reading emails from those needing to be punished or compelled to fulfill their fetishes, which is a huge part of my life's purpose...AND it is the way in which I do it that speaks to the importance.

What are these oddities?

A self described Christian told me, "Depravity drives you crazy and the devil bombards me with lustful urges." He wanted to be punished, but getting to the crux, he was just looking for a sexual encounter, which of course IS NOT WHAT I DO.

I find the struggles very interesting, but I am also compelled to help find solutions that are within my power and expertise and DO NOT reside in my list of TABOO and No interest. DOMINATION IS NOT PROSTITUTION. Not that I have any judgments for people who do this kind of energy work. It just does not describe what it is I do.

I spoke with someone yesterday who was a complete novice. Of all things, he is interested in "testicle skewering." That was an interesting conversation. Oftentimes I "peel the onion" to get at the core of their interest. I did and now we have a special plan.




When I post pictures of my shoes or feet, "Mistress PLEASE sell me your socks and old Sketchers!!!!!" They essentially want to sniff my feet from AFAR.




I do get the occassional 2 AM voicemail message from someone who just wants something specific. "Mistress, I'm looking for "panty games and dares." OK, how about this. I want you to find a pair of your wife's worn panties, get them out of the dirty wash. I want the crotch side over your nose and the rest pulled tightly over your head. Then I want you to go to the supermarket, walk through the store proudly and buy a pair of pink rubber kitchen gloves. If they don't have pink, you'll need to hunt down a clerk and ask them if they have any pink kitchen gloves, and if not, what color they'd recommend. After they recommend the next best color (purple not yellow) ask them which aisle the store keeps their "personal lubrication" in and if it happens to be locked up, and if so, do they have a key. You'll also need condoms...once directed ask, "So your vegetable department is on which side of the store?" OF course you must take a picture of yourself, then video your conversation without the clerk knowing.
There, how's THAT for a game?

I get many serious calls and emails, but the thing I love the most is after having seen a viable person for a session, their secrets stay safe with me forever.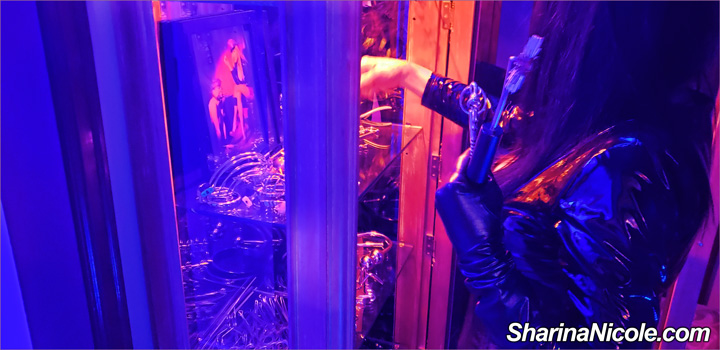 I adore fetishes and people who want to explore their kinky side. Like the guy whose fetish was focused solely on his BELLY BUTTON. Yes, I tickled it, poked at it, used my porcupine quills, wartenberg wheels, violet wand, and toothbrushes for about an hour while he laughed and winced while in bondage.  I wouldn't trade in ANY of these experiences for ANYTHING!

So, how is YOUR week going? Mine...well, today I'm polishing my toes. They are bare naked...

Until next time

M Sharina
Sensual Femdom Mistress & Dominatrix in Minneapolis, Minnesota
This email address is being protected from spambots. You need JavaScript enabled to view it.
NOTE: My Updated Covid-19 Screening Questions (As of 05/30/2022)


For a running archive of my blog posts during the Coronavirus / Covid-19 pandemic, click here.
---
---
---
At the beginning of the movie I thought I may have made some kind of a mistake. Maybe this was not the movie I thought it was, but the lead in was especially necessary in building your understanding of the main character. But here is the interesting part...how this man's life begins to merge with a therapeutic experience that almost kills him.
I know about the therapeutic value of BDSM because I've experienced it with people I've played with time and time again. I am not always privy to the reasons "why" a person is visiting me, just that they explain limits, roleplay scenarios and play preferences. When it is an emotional and cathartic experience they are seeking, it may just be to touch base with a past experience that has left them unsettled. I do know it is necessary for some people to seek out a BDSM experience because BDSM play IS therapy, whether a person is conscious of it or not. Not everyone knows why they need pain, powerlessness, or in the case of the movie, suffocation, but people do. It is used for life balance and to understand underlying emotional issues a person doesn't understand except through BDSM.
---
02/21/2023 UPDATE
"A Mistress Walks in Ballet Boots, No? . . . "
I think sometimes I breathe kink

I like to watch movies that have a theme to it and a kind of BDSM overtone. I'm sure you've seen some of these movies like Basic Instinct, Secretary, Venus in Fur, 9 1/2 Weeks, and 50 Shades of Grey, which in my opinion opened that cracked door to mainstream vanilla types to kink in a way that made it even more acceptable.

Then, my very favorite opening scene in a series, Billions was able to encapsulate the need in one particular man to escape and release his demons by way of BDSM. To experience pain and humiliation in order to let go. Those who understand, understand.
A long time ago, over 20 years after its release, I bought a French movie called Maîtresse. It came out in 1976, which when I think about it, the content of the movie was so far advanced, I wonder if the world was really ready for it at that time. Although the 70's was a time of burgeoning sexuality, experimentation and exploration. BDSM was often thought of as a "dark" interest and taboo.


Since I saw that movie, it was one of the things that grew my interest in BDSM. Not so much the idea of it, but the feeling of it. I could smell her dungeon... the latex, the leather, all of it. When her dungeon was revealed inside her home through a secret passage, the thief inside was curious of what the use of some of the items were used for. The leather and latex hoods and implements of pain were all foreign to him and he didn't understand them at all. In the trailer he sees these short ballet boots and says something like, "How does SHE walk in these?"

On the cover of the movie jacket it shows a woman with two sides, two faces. One is the dark haired Dominatrix, and the other, a blonde pretty lady. For me, my dual personalities merge, but I keep them separate like you do. By this, I mean that even you have parts of you that must come together, but you also must keep it a secret from those who would never understand. So, when we are together, we get to live out that part of us we keep hidden from others.
I could go into so much more detail, but I'd rather not be a movie critic and just experience my experience from these movies because all if them are about a human "relationship."

Back when I was learning my skills to be a Dominatrix Femdom Mistress, my skills were cultivated by practice. What one cannot come by easily, is the ability to take each moment in a session and decide what is next and needed for the higher physical and emotional experience to let go.

Anyway, I wanted to share that with you since I've had a little extra time on my hands with the SNOW STORM BLIZZARD we are getting this week! I'm catching up on a lot, but also finding time for leisurely things like revisiting old movies and new. I'm about to watch a movie called,  "Dogs Don't Wear Pants." Another BDSM themed movie I'd surmise will be interesting.

So enjoy your week, be safe and watch for the plows!

Until next time

M Sharina
Sensual Femdom Mistress & Dominatrix in Minneapolis, Minnesota
This email address is being protected from spambots. You need JavaScript enabled to view it.
NOTE: My Updated Covid-19 Screening Questions (As of 05/30/2022)


For a running archive of my blog posts during the Coronavirus / Covid-19 pandemic, click here.
---
01/17/2023 UPDATE
"Do It . . ."
"You want me to do what Mistress?"

"I want you to SUCK MY C**K! I will be training you to be my whore so don't disappoint me." 
My slave looks puzzled but complies with my wishes. He is wondering what his Mistress will really expect of him and how far he'd be willing to go for Her.

With Mistress' collar denoting OWNERSHIP, he is hardly in a position to argue. He KNOWS she will give him an alternative choice and he needs to comply completely or be prepared to choose. Take the lesser of two evils so to speak. But what if the Mistress chooses by withholding what the choice is?
We have a long history my slave and I. He thinks back to when the choice was not revealed. It was like, "you have this door and you already know what THAT is, even though you don't know how far your Mistress plans on going." Then there's door number 2 which is closed, you know nothing. Pick slave. The latter is what you chose. MISTAKE! There is nothing worse than what's behind THIS door. Your Mistress ignores you. Treats you like an object. You are nothing. That was worse than anything. He thought about it. Then complied to her direction no matter where it would lead. This is TRUST and it is also TRAINING with the slaves necessary element of HUMILIATION.

Imagine your Mistress knowing you so well. She digs into your brain and pulls out a predicament with what could be the most unusual outcome. Would she? Could she?

 My mind is fertile. Often times I'm restricted by what I can post. I have not posted anything to my NEW instagram. But I will. I do
TWITTER, but I don't post THOSE CERTAIN pics, that's for Fetlife.
Today on Twitter is what I call, "Teasy Tuesday."

I posted a couple of GIFs.

I had the heat on in the car. I peeled off my coat and everything underneath. The darkness on the road with the flash of the street lights. I was warm, but hot just thinking someone might see


I think about things during the day and when I close my eyes at night. I'd urge you to feed your mind and feel your body.


Sensual Femdom Mistress & Dominatrix in Minneapolis, Minnesota
This email address is being protected from spambots. You need JavaScript enabled to view it.
NOTE: My Updated Covid-19 Screening Questions (As of 05/30/2022)


For a running archive of my blog posts during the Coronavirus / Covid-19 pandemic, click here.
---
01/09/2023 UPDATE
"Nail Yourself To The Cross . . ."
I speak to quite a few people and have so for years. People ponder DOMINATION and SUBMISSION but little do they know, I have conducted quite a few sessions that have nothing to do with Domination OR submission.

Sometimes the theme is simply EXPLORATORY

or could be a deep dive into MADNESS in the case of fantasy and intense roleplay where you may be put in a position of wondering if what is ACTUALLY happening hasn't clean gone off the rails! I'd call that a "thrill ride."

I was speaking with someone recently who explained his fantasy but has never experienced it before (FEMINIZATION) and said, "Maybe I shouldn't be doing this." Which signaled me to ask if he had a religious upbringing, maybe Catholic. He immediately said, "Catholic." I have nothing against belief systems or religion in general, as long as people keep in mind they are free moral agents and guilt plays no part in a balanced life that hurts no one.


Although there is such a thing as karma (natural alignment of cause and effect...you reap what you sow.) In religious belief systems, we are taught overall that indulging oneself in pleasure, perhaps masturbation or a fetish or kink, is wrong. This is only truth if you believe it. There is a lot of self inflicted pain through guilt. It's natural. I myself have come to terms with being "PUNISHED" for something pleasurable.

Guilt does not serve you.


In this new year, aside from the resolutions which may come to harm more than support, SHED what does not serve your spirit



Here's to a TRULY New Year! With HAPPINESS
as the resolution!



M Sharina
Sensual Femdom Mistress & Dominatrix in Minneapolis, Minnesota
This email address is being protected from spambots. You need JavaScript enabled to view it.
NOTE: My Updated Covid-19 Screening Questions (As of 05/30/2022)


For a running archive of my blog posts during the Coronavirus / Covid-19 pandemic, click here.
---
01/05/2023 UPDATE
"For a Bashful Girl in TRAINING . . ."
Those of you who know me also know I enjoy a special connection with you. THIS ONE I


I sent THIS  to My Felicity! Such fun instructions during the holiday!


Oh, have a great holiday and one evening, I want you to have a nice girly cocktail. If you don't drink, make it non alcoholic. Slip away if you must... find a moment.

Choices:
Kir Cockrail
Champagne

Pink Squirrel

Blow job shot
Lean over the shot. Put your mouth over the glass, wrap your lips firmly around it, tilt your head back and feel the cream enter your mouth. Now swallow.

I like this so much I'm posting it for all my girls
---
01/03/2023 UPDATE
"Unexpected Loss . . ."
A friend of mine committed suicide last Sunday, New Years Day. I knew him through the work I do and I also knew his wife very well.
Over the years I've seen many people from all walks of life in my studio. Army and Marines stand out in a unique group of people needing specialized therapy, which, they do not always get. PTSD is real, it creeps up in waking life and in dreams. The stress buries itself in cells and will not let go.

A retired gunnery sergeant explained to me how he'd wake up in the middle of the night in the corner of his bedroom hiding from artillery fire. He'd wake up terrified. TERRIFIED.

The man I knew was a gentle soul, adored his wife and children and they had a happy home. His business was going well and he was very talented. Deeper inside he fought every single day until last Sunday,  he couldnt carry the weight anymore.

I know (like I know) how people use my skills for therapeutic value. I take it seriously, because no matter what the interest in "play" people use it as a way of distraction, comfort, catharsis and healing. Struggling against bondage, being mummified and sensory deprived, being dressed in panties, humiliated or feminized, it does not matter. The end result is the same whether it's needed or not.

I'm not saying everyone needs "specialized therapy." What I am saying is that people who use it to elevate their spirit, need it greatly.

You will be missed . . . you have always been an angel in so many ways. You. Will. Be. MISSED and you are LOVED
---
Wishing you a very Happy New Year in 2023!
Time flies, make it COUNT!
Happy New Year!
---
---
Meditation and fantasy are similar. I do something weird when the mood strikes. I straighten shelves, make them orderly. One time at a drug store end cap, I stood at the display shelves and organized all the nail polish. Canned or boxed food to organize is also a favorite. I like tilting my head back in the shower and feeling the water jet on my lips and on the inside of my mouth for quite a while. Some people do things and don't understand it. I do it because it makes me feel good. It's a meditation.
Replace the word "SCARES" with "Challenges" and it'll change your life forever. You may need a "Conductor" for this . . . and an "LOI" with consequences for failure.
---
I think what really does it for me is the entire hospital atmosphere. The smell, the lights and the sounds. I'd be in a very conservative nurse's uniform, clean and pressed. My expertise would be to shave patients before surgery wherever they happen to need it, but mostly the perineum. I'd soothe their nerves, kiss their forehead so they could smell my light perfume inside my cleavage. "You'll be fine Mr. Wakefield and I'll be right here when you wake up."
The ENEMA Nurse would give multiple enemas with my special concoctions, and selected volumes in suitable positions. The CATHETER Nurse would provide an "encouraging" experience, sliding the cath in slow as opposed to screwing it in with painful recklessness. I would make it pleasurable which does not usually happen with this procedure.
---
11/24/2022 UPDATE
"You are Meant to Fly on a Roller Coaster . . ."
I took a little time off after Thanksgiving to recharge. I'm sure you understand..."But MISTRESS!!!! Where ARE you?!!?"

A sleepy, relaxing way of being is usually at the forefront of what we experience when we take breaks. I'd say we also put our kinks on hold until after the Thanksgiving Holiday. I don't. Almost every night, I dream about what I do in this life, because THIS is my life's purpose. Sometimes though, we just need a bit of a holiday.

Think Madonna's song: HOLIDAY

"It would beee, it would be so NICE! (Jump)




I'm having my web Master Post 2 very lovely Thank you's. People are so nice to me. Power girl spice Cheri reminded me 2 times not to forget to add to my Amazon list. The only time during the year I post anything to celebrate is during my birthday. My web Master likes to post something because, as he says, "people want the opportunity to celebrate you."


I also received the most heart warming gratitude letter from slave mercury on Thanksgiving.


I'm grateful and amazed about a lot of things. Mostly for the wonderful people I get to play with. I enjoy the "relationship" we're in and how my form of therapy works. Even if one doesn't have a fetish or kink, the mere idea of putting yourself in my hands to orchestrate a new experience is cathartic. I use all different kinds of methods. The end result of my kind of therapy is just like putting your hands in the air as you anticipate flying down a tremendous hill on a roller coaster. It's thrill seeking in a very different way. I remember the first time someone put themselves in my hands to submit. It was THRILLING! I'll never forget it.




So, we got through turkey day, Christmas is coming and I know for some of you, it adds new stress and reminders of experiences good and not so good, and of course, people who are no longer with us. It's just that time of year.

Just know that I am here in whatever capacity you need me to be there. I am happy to answer simple and some complex questions through email, which I will anonymously post so others may benefit. If you need an in person meeting, I'll have my web Master put up a new page for this.

I know there needs to be some kind of outlet for times during the year, but especially now during the holidays. We can experience utter sadness, and dysphoria. Its natural to feel these things AND it is greatly illuminated during the holidays.

We press on. We do. It can be challenging, but hang in there. Before you know it, you will have a whole New Year to begin fresh.

I am a firm believer in setting ourselves up to win. I do not subscribe to New Years Resolutions. If you want to change your life, pick ONE thing, master it for 30 days. Think on it, take action and I promise, your life will change. If you begin right now, today or Dec 1st, you will have something mastered by THE END of Dec, in time to ring in the New Year with an actual VICTORY!

Use a calendar, tune into your one goal. SEE your end result.

Keep me posted, drop me a line and let me know how you're doing with it. The key is to pick something ATTAINABLE, yet something a little stretchy. You know a rubber band never goes back into the same shape it was once you STRETCH it. If you stumble, RE COMMIT YOURSELF. New day, new moment, use it.

Pressing on and I am excited for the NEW YEAR! Be well, and remember to take care of yourself,  because if you don't you won't be good to anyone else, and you want to be good for someone.
11/07/2022 UPDATE
" 'Packing' for Pleasure . . ."
First
I'll tell you what I'm up to for this week (and last.) First of all people think it's a bit ridiculous when I cannot schedule them within a short time frame. I balance my work with play time which is one and the same, but because I have a unique way of getting into a person's space, I take
time
to regroup. Normally I get to book my sessions in advance, and I'll never schedule a new person on the same day I speak to them over the phone. Please plan in advance!


New!
My NEW Red Room will be basically finished THIS WEEK! I absolutely MUST, as I have plans to use it this week during my extended! Finishing touches on my MEDICAL ROOM / KLINIK / MEDICAL ASYLUM too as you'll get multiple feelings about it depending on your session leanings. One is a MEDICAL ROOM, for others, a MEDICAL ASYLUM, you know, "mental institution." The other feel is my Institut de Beauté complete with beautification treatments!

■I'm looking forward to posting some pics featuring my custom LEATHER "STRAIT JACKET" SLEEPSACKS with one LEATHER LINED. If you look, you'll see some supreme CANVAS SLEEPSACK pics with leather belts. I had it customized for the perfect fit. The matching CANVAS HOOD is confining, but completely comfortable even for longer sessions. You DO want to feel how insane you've really become, right? "Yes Doctor Nicole." My reclined sleek white MEDICAL CHAIR is another option.
Care for a peek in my small cabinet? The others are full, and this one has about run out of room.
I love my 3 Erostek boxes that are NOT SOLD anywhere! (they're impossible to find anymore
)

Alternative
So, I thought I would also mention that on occasion, people want to sit down for a chat, an extensive conversation about all kinds of things. It could be personal, a request for perspective, or a generalized connection with your Mistress.

I'll briefly elaborate by saying since I have not made the decision to go out to a restaurant, what I've done is provide a lunch or dinner with beverages in my main room where the atmosphere is warmly lit, table set up and we are served while chatting. Personally,  I have enjoyed the intimate conversation where I do not need to worry about those who eavesdrop. If you are interested in this kind of thing, I offer it.

The Goods
Just today I was reminiscing about my "packing dick" which I still have. It could be used and fitted to the urethra in order to pee out if it in a men's bathroom if one were so inclined. For me, it rounded out my Gemini personality, and there are SO many of my personalities I let out of bag.
This particular personality enjoyed "women's boxers" and packing a dick on occassion. Now, if it could ONLY do the thing real dicks can do...


I don't really think all of us desire to explore the other side, but I do know there is a need for it. For me, that soft fleshy apparatus made me feel different and I enjoyed it. I LOVE being feminine and all aspects of it. I enjoy male energy and being able to allure men in a consensual environment. The power that a woman has over men is wonderful and yet men, when they understand their ability to allure women with gentle power, only feeds their masculinity as it feeds my feminine power to be feminine.

And then there is PLAY!
This week was VERY COOL as although I am always working with people in various forms of Feminization, I got to play with someone on the F2M perspective. He was male energy all the way and because I enjoy playing with male energy so much, it was quite an exquisite honor to be with *his* particular energy.
"Here, let me take you "there." I do not take the rapport I initiate with anyone AND the trust that they have in me to schedule a session for granted. I know it can be NERVE RACKING! Especially when I am their first.


This same week I spoke also to an out and proud M2F living her true self. Courageous and strong she is AND I admire that mindset so much. Listen and learn...

I will be enjoying an extended session this week having Ms Mya there with me to embellish the hotness



We've played together for many years.

I think that is it!
WAIT! Please remember to VOTE FOR WOMEN at the polls. We all need to support women in all forms, WOMEN, Supreme Mistress Deities...Respect women's rights
It's an important time in our history.

Until next time...
---
10/27/2022 UPDATE
"Down From the Ledge . . ."
 During a crossdressing session, someone experienced shear panic! I was caught off guard, but I have been faced in the past by Medical Emergencies, paranoia and yes, PANIC.  
---
---
09/06/2022 UPDATE
"Are You Ready For The Week? . . . "
It's Tuesday, are you ready for the week?!!?! Short week, but I have a few "vacationers." I'll call it an extended Labor Day vacation


I think taking time, especially Labor Day weekend (which signals the end season of summer) is very important to RE-CHARGE!


Me, I was looking through some of my boxes and found some interesting tidbits I will eventually share with you. I did an interview with a lady who started up a magazine resource for DOMINATRICES! I was in her first issue of Passion Magazine. Ms Diamond was a true "Sister" in the art of the BDSM lifestyle. I think she did almost a dozen issues, but magazines aren't as popular as swooning over the Internet.

Speaking of which, I used to also do ads in the DDI (Dominatrix Directory International) which has also fallen by the wayside of the more popular Internet directories that I'm using now. I adored these directories and magazines. I have FETISH and SECRET magazines in my time capsule



I'm positive I'll re-read the interview and see how far I've come in my skill level and view points on BDSM play. After all, I am always EVOLVING and honing my skills to new levels, because we know there's more to domination than me pointing to my boot and saying, "LICK IT LOSER" although there is a fun place for that.


Lots to do today! 3 hours this evening. I'll be taking pics since he's good with that. I
sharing my excursions with you.

Updating my "mutual adoration page" with a special thank you I received in my P.O Box


Until next time

M Sharina

Sensual Femdom Mistress & Dominatrix in Minneapolis, Minnesota
This email address is being protected from spambots. You need JavaScript enabled to view it.
NOTE: My Updated Covid-19 Screening Questions (As of 05/30/2022)


For a running archive of my blog posts during the Coronavirus / Covid-19 pandemic, click here. 
---
---
---
08/04/2022 UPDATE
"AGAIN, The Porn Mistress! . . ."
I watch porn from the standpoint of doing things to people. I know if you enjoy being played with, you place yourself in the role of being played with. When you're in a scene with a Mistress, do you ever wish she'd do something to you and then she actually does it? MIND BLOWING!

If I were to say what turns me on the most, it is when you are subjugated to my toying with you. I like to force you to love it AND/or ENJOY suffering for me.My Mistress loves this! I will take it! For me it just means the rewards are intricately woven. I love teetering you between all emotions that fit the scene. Erotic teasing, truly the yin and the yang.

So how is your

summer

going? I check the temperature on an app on my phone. Apparently, they got it wrong when the "feels like" temp was 140°
Holy WTF?

My blog is late...I've been balancing email responses, sessions, website stuff, writing an article, clearing out the studio of things I don't use/need.
Thinking if erecting a store from my closet to make room to bring in new stuff, which, if you've been keeping track. I've been enjoying my electrical boxes and "macheens"


That's about the jist of it! Drop me a line, I'll try to keep up!


Hot Summer Cheek Squeezes!


M Sharina
Sensual Femdom Mistress & Dominatrix in Minneapolis, Minnesota
This email address is being protected from spambots. You need JavaScript enabled to view it.
NOTE: My Updated Covid-19 Screening Questions (As of 05/30/2022)


For a running archive of my blog posts during the Coronavirus / Covid-19 pandemic, click here. 
---
07/25/2022 UPDATE
"Real Life is a MEME . . ."
Recently I posted a funny meme on twitter which basically says, "Men, if you're over 50, leave the young girls alone and find a woman who knows the signs of a stroke." Funny right?

Well, over the years I've been in situations that were "very sticky" AND since your secret is safe with me, I will protect you to the ends of the earth, which means if you have a "medical situation" your Mistress needs to know what to do. So really, what could happen? I'm healthy!

*TIA - Trans Ischemic Attack
*Vasovagal nerve
*Fainting
*Dehydration
Testicular Torsion
*Emotional Triggers
*Physical Weakness
*Onset Anxiety
*Viagra Reaction
Sprain, broken bone
*Profuse bleeding
"Lingering Vertigo

*I have experienced these things first hand. The rest I am aware of and know what to do.
 
There are a lot more, but I bet you've never thought of these things. Some can happen at any age, while others happen when you're older.


I had a retired doctor visiting. I've known him for 19 years. We were relaxing and chatting before play. He begins staring into space. I caught him just before he collapsed in his chair. I had to safely get him to the floor without subjecting him to a concussion. I knew what to do and he was saved from a trip to the ER in women's lingerie. I took quite a few steps in reviving him. He spent his whole life being a doctor and with vast experience. But that doesn't help me if he is UNCONSCIOUS. I need to know what to do IMMEDIATELY.

We are only human. We need to be cared for and protected.


A trip to the ER is not sexy. A trip to MY carefully construed Medical Asylum IS, because it is planned, woven intricately into the threads of your hospital gown.

It's going to be a

HOT ONE

this week! Be careful, hydrate yourself and know when to sit down, put your feet up and CHILLAX!  The only "ER" you really want to visit is the one I've created in my studio. Dr. Nicole will see you now...


As always

M Sharina, MD
Medical Dominatrix
Sensual Femdom Mistress & Dominatrix in Minneapolis, Minnesota
This email address is being protected from spambots. You need JavaScript enabled to view it.
NOTE: My Updated Covid-19 Screening Questions (As of 05/30/2022)


For a running archive of my blog posts during the Coronavirus / Covid-19 pandemic, click here. 
---
07/19/2022 UPDATE
"You Better Work Bitch "
Can we talk about porn for a second? As you know, I find pornography very interesting. It fills a gap between fantasy and brings it to life in living color. It also has us fantasize even more.


I remember watching a video at the suggestion of Ms Mya. It has since become a favorite. It was called "Bella Loves Jenna." There were parts if it that were questionable, like the midget on a bicycle riding it in circles in a Circus atmospheric haze. Jenna Janeson was in it. I don't think I've ever enjoyed watching a woman suck cock more than this. She's literally loving it up, there's all this foamy drool, her mascara is running, her eyes are watering and she is getting high off of taking it so deep. It is SO hot

MAJOR hot, tssssst!






I've since found Harmony videos to be the best. Well done, sexy, dreamy and more hotness than you'd need with one rendezvous with yourself. The ones I watch always have some BDSM intertwined. The Dom always uses her slave in one way or another and I don't mean to bake her cookies.



My all time favorite, which I would play at parties, was a spliced video of Britney Spear's "Work Bitch" out in the desert on this platform with these hot women who are all dancing in unison...cut to a pool...then light flashes of more hot women doing things that aren't in the original Britney video. Pussy, fucking, cock sucking...the vid brings you in gently so you don't know it's really happening. You question Brit for a split second thinking she has gotten TERRIFICALLY racey and how did she get away with THIS? Then WHAMMO! Who ever did this video did an amazing job, plus there's a singletail whip,  black shiny thigh high boots, what's not to LOVE?



Then, there's the unadulterated Mr. S Fetters catalog. Male on male toys. I remember the old catalog, it was huge with the same men in the store as in the catalog.  I'm not gonna lie. My heart was a flutter, and I LINGERED in the store. My favorite was Anthony. A beautiful short haired blond and perfect boy body. He said he liked my top. I smiled, acted normal enough but almost dropped dead.


Onto other THINGS! . . .

My Red Femme Room is coming along great! I had a small chandelier installed so my ladies feel GLAMOROUS. I loved it when it was pink, but I decided to change it to something more GLAMOR FEMME. Still not finito because
I am waiting for a custom piece, and in the process of procuring another finishing touch.


Uniquely, I've never found "Quick and Dirty" in my repertoire. Everything I do is well thought out or researched. I did get a couple of machines, you know the ones...
I haven't brought my latest motorized device to the studio yet. I'm fine tuning this heavy work of art.


Nice to touch base. This time of year is so busy, but be very careful in this heat. When the humidity is high, it is very dangerous to be out for too long. SAFETY FIRST!


I have a pretty flower box garden at home. I have mint, basil, rosemary, lavender and chives! Oh, and two tomato plants, one cherry and one regular.  There really is something about the affirmation that one can actually make things to EAT! Nosh nosh!


Love to you now and until next time...
---
07/04/2022 UPDATE
"Playing With My Toes . . . "
First of all, HAPPY 4TH OF JULY! I hope that you and your family have a safe & happy 4th!
What better way to celebrate the 4th than by putting on a few coats of new toe polish? BLUE SPARKLES! I
it!

Last week was a blaze

and I do mean hot in the studio. You'll see it on Twitter
which is embedded here on my website.

So many fun things . . . I used my anal CHASTITY device and a urethral CHASTITY device, in concert, a real concerto!
Loved every minute!

Mucho time with my slave from out of State...3 days of bondage, caging, an assortment of chastity devices, painful prickly CBT devices,

FIRE PLAY

corporal...well basically I used him up! He loved being my slave which took him out of his stressful element where he placed himself in my all too capable hands.

I recovered over the weekend lounging in my skivvies and painting my toes and definitely smoothing out my fingernails for some fisting this week. Not always pretty, those short nails, but I take my craft seriously and cannot do things I love (and you love) with long sharpie claws.

This week, catching up on a lot! Finishing the Red Femme Room, FINALLY. Emails, sessions and phone calls. I wish I had a secretary, but there are things I can only do. Like feel your energy up over the phone and if it feels right, torment you to the living end.

Looking forward to the new things! There are always new things, eh? In the meantime, MWAH to the 4th! Make it a safe one . . .


'Til next time,

Volunteering to plant hundreds of flags at Fort Snelling National Cemetery, a 463 acre awe inspiring cemetery. So many of our heros who gave so much for us are buried there. A flag was placed at each headstone, with each grave saluted, and thanked by their name for their service. It's an incredibly solemn experience, and I highly recommend volunteering at least once.
05/25/2022 UPDATE
"I Have a Window . . ."
This will be a quickie note to touch base. You know I like to jot something down for you on my website blog, so here it is and better late than never!

I have a fellow Gemini whom I celebrated while he was in tight bondage. CUPCAKES! Make a wish...


Btw, I love
my new locking belts!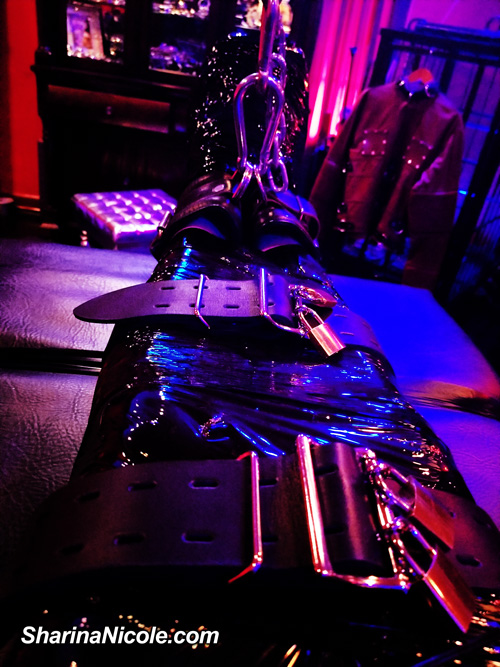 I wanted to thank you for some very nice birthday treats you have been so generous to gift me! Id love to post some pictures soon. My birthday is May 29. Dare I say it's magical!

UPDATE: I will be visiting Colorado in a few weeks! I have a purpose for being there, so I may be able to fit in a session or two depending on a few things.

Having said that, I will also be visiting Southern California, (San Diego area near Murrieta) so if you're interested in where I'll be for both trips, drop me a line.

I'm still posting on Twitter, so look for me there AND I occasionally post on Instagram too!

I think it's safe to say, "May showers bring May flowers!"
Enjoy what's coming because before you know it, those little flakes will be flying!


---
....i then woke up, heart racing, exhausted and as if this really happened!!!" - t the dreamweaver
---
05/10/2022 UPDATE
"Isn't That Just the Dog's Meow . . ."
I wasn't sure if I wanted to tell you this or not because it is so strange. But I cant help thinking about it.

I had this dream where I was in someone's yard with a fence that separated us. I looked to the left and there were 2 large poodles walking around straight up like humans. Their hind legs were a bright pink, like they had been dipped in pink dye. One of the poodles had this huge penis (as you know, I look at porn and pictures of stuff to collect) It was very long and very "dangly" and very thick between the legs. The dog turns into a woman who looks sexy but kind of house-wifey. So this poodle dog person starts to insert this long and heavy rubber penis in the other while it's bending over with its bright pink furry legs. All this time, I'm not staring, I'm seeing it out of the corner of my eye...

Hello and WTF? I kinda liked that dream.

My dreams are vivid and most of the time sexual. I think we dream things that are little pieces of what we think of and experience every day. I never saw a pink legged poodle, but there it was, a larger than large standard poodle. The whole thing was not shocking, it was more like every day life, I was just trying to get glimpses out of the corner of my eye.


Weather is getting nicer! I planted flowers and hung my wreath on the door with purple flowers. I also have timed lights just like Christmas. We need more JOY!



But Covid numbers are up. I'm only seeing those who are vaccinated right now for my safety and yours. I'm vaccinated 1-2 and booster 3.


Here is the news on my equipment excursions! I now have 3 Erostek boxes, which you cannot buy from Erostek anymore.
I have a fun new device called the "Tremblr" and truth be told it is much more powerful than the Venus. I now have my LOCKING LEATHER STRAPS! I just got them yesterday, so I have yet to break them in. They are SUPERRRRRBE!


Enjoy the Springtime that has finally arrived but don't forget to fill your mind with kinky things that show up in your dreams!
Your Titillating Tormentor
Sensual Femdom Mistress & Dominatrix in Minneapolis, Minnesota
This email address is being protected from spambots. You need JavaScript enabled to view it.
NOTE: My Updated Covid-19 Screening Questions (As of 05/30/2022)


For a running archive of my blog posts during the Coronavirus / Covid-19 pandemic, click here.
---
05/03/2022 UPDATE
"Bondage Porn . . . "
So I was watching some videos on porn hub Sunday. There was a very nice hog tied lady, her legs spread, vibrator positioned, nose hook encouraging her head back and FORCED orgasms...(I turned up the volume) Squirting videos used to be my favorite, but just like fashion, seasons change. Watching her IMMERSED and totally in it, pressing up against her restraints and not only feeling uncomfortable but feeling forced pleasure.


A woman in bondage, nothing more vulnerable and powerful. I love watching her being forced to orgasm. Legs spread apart, a fucking machine penetrating her...so beautiful. There isn't anything she can do...she is helpless.

I think when a rigger concocts a dilemma especially for a sexy woman bucking up against her restraints feeling sensations of vulnerability, trust and intense pleasure, the rigger feels proud and satiated.

I'm not a rigger in the sense of the word, but when I put together a unique set of sensations using the tools I've chosen, I am the CONDUCTOR and conduit if EXPERIENCE.

YES MISTRESS!!!!!
So, I got some new TOYS! One is in a large BLACK BOX that plugs into a wall. I also have 2 new floggers, a BULLWHIP, a glass phallus to add to my brimming collection of GLASS. Another rosebud sounds kit with gold handles, some crops and canes, (acrylic) parachutes, one with thicker spikes, a pink latex pair of panties with an extra feature, some SPIKEY spin dials (Not wartenberg, I have quite the assortment of those) and a few other things I can't remember...I also have on order some LOCKING bondage belts arriving soon!

ALL FOR YOU


Sooooo, DO something VIVID every day. FEED YOUR SOUL and your sexy mind. Find the time and do it because you never do know what's around the corner in life.

Love,
Your Titillating Tormentor
Sensual Femdom Mistress & Dominatrix in Minneapolis, Minnesota
This email address is being protected from spambots. You need JavaScript enabled to view it.
NOTE: My Updated Covid-19 Screening Questions (As of 05/30/2022)


For a running archive of my blog posts during the Coronavirus / Covid-19 pandemic, click here.
---
04/26/2022 UPDATE
"Ok, WHAT?"
I had something happen to me, It happened last week when I was doing some online shopping. I saw this huge assortment of dildos and one in particular struck me in an odd way. It was long, slender and had kind of a circle on top like a blind eye, but no eye, just like something you'd see in abject horror under a microscope. It turned me on. I could only think if it invading me and what that'd be like. THAT was the part that got me.


I wouldnt propose this particular item would do the same for you, only that I know you've perused the Internet and found something unexpected and it hit your pants just like it did mine, and whammo!

Maybe it was something that happened in a scene. I took the reins because I knew just a little adjustment and tweak of a session would be the right thing for you and take you into that special place...I'm always re-evaluating during a session. I'm like a mixologist, only with D/s, BDSM

I always like to touch base with you, and this week I'm a little late. But here I am after a full day of chill and ready to go today with "J" and since he LOVES it when I take pictures of him suffering, I'll be posting some soon (somewhere on kink friendly social media) He does take nipple torment/torture quite well!

Btw, I'm getting a new piece of equipment very soon! DHL will keep me posted on delivery. Any day now. Drop me a line and I'll tell you what it is. Also, my two rooms are coming along...finding time to finish the tweaks! New rooms you may be surprised turn you on

Make it a good week!
Sensual Femdom Mistress & Dominatrix in Minneapolis, Minnesota
This email address is being protected from spambots. You need JavaScript enabled to view it.
NOTE: My Updated Covid-19 Screening Questions (As of 05/30/2022)


For a running archive of my blog posts during the Coronavirus / Covid-19 pandemic, click here.
---
04/20/2022 UPDATE
"Quick Minute TOUCH BASE"

I've had a very productive Spring and so far so good I'm so happy about that! Still making touches and slight improvements on the Medical Asylum and the Red Femme Room.


I was at the studio on Monday getting ready for my SRS (sex reassignment surgery) Roleplay session.
I wanted everything to be perfect, so I set out everything I'd need the night before. I'm glad I did. It was 3 hours of breast infusion, catheterization, suturing, full make over -mtf transformation.
My slave mike did my laundry while I was "puttering" and finds it interesting to observe my processees. A word about a slave who dedicates his life to serving me...the word is "RARE." He anticipates every need and desire...IRREPLACEABLE!


I have not had anyone take me up on my offer for a 30 minute spanking session, yet. I did have someone inquire about a 30 minute slapping session, with verbal abuse with me laughing at him. Stop at 30? Now let's not get carried away with 30 minute session ideas because there is ONLY ONE.

I'll be posting on Twitter to keep you swooning over my irresistible feminine wiles...
(also updated on my website)

Be patient with responses. At times, I'm great with same day quick returns. Other times, sessions, emails, phone calls, studio, pictures, posting, Twitter
and Instagram
...well, you get the idea.

This week, I'm looking forward to seeing someone new to me. Interested in the Nova Pro sessions, I also got something special to go with it, so I may do some very DEEP IMMERSION techniques into floating while in bondage.

Keep me posted, and drop me a line!
Sensual Femdom Mistress & Dominatrix in Minneapolis, Minnesota
This email address is being protected from spambots. You need JavaScript enabled to view it.
NOTE: My Updated Covid-19 Screening Questions (As of 05/30/2022)


For a running archive of my blog posts during the Coronavirus / Covid-19 pandemic, click here.
---
04/18/2022 UPDATE
"Cigarettes Aren't Just for Smoking"
What IS it about true CBT masochists anyway? Lately I've been having a few conversations about cock head burning and the overall "un-niceties" of severe CBT. It is definitely medieval. I mean even if you cannot take it, you get turned on by the idea of it being done to you. You can't help it. You're made this way.

Am I a SADIST? Yes, but not in the true sense of the word. The Marquis de Sade didn't care about consent. I need permission. I only love seeing someone in pain when they have given me their blessing to do these things. I am a consensual sadist. Therefore for me, "Nurturing Sadist" is who I am.

Not everyone can take a severe ball busting until the tops of my feet are bruised. Take last Saturday for instance. "Sharpie" needed some intensity. A ball busting was in order. So like I do what I love to do, I ease him in with a light crushing of my firmly clasped hand, right around both balls. I can hear him struggling so I know where he's at physically. I mean I say this all the time, but it is truth "The mind is willing, but the body is weak." Can I exploit this? Yes. I begin to kick lightly, like a little flutter of the foot. I don't linger too long. I do this a succession of times and when he least expects it, I slam my barefoot right into him. He tries to double over, but his wrists are tied up with suspension cuffs. His knees meet, he's trying desperately to protect his jewels, but they are obviously MINE.


So, getting back to my question. What IS it about TRUE masochists anyway? From my experience most masochists enjoy concentrated pain from their favorite source. High heels, singletail whips, paddles, needles and sure, FIRE

like a red hot burning cherry at the end of my cigarette.


One repercussion is scar tissue. Do they care? Not really. They indulge themselves in that intensity and Devil may care. The feeling is so good and such a release they will submit to it. Scarification is also a sign of strength and a badge of honor.


I like having conversations about it. Like when my needleheel sinks into Trampleguy's skin and he squeals like a pig. Those conversations I treasure


I hope you are enjoying your Easter weekend! I have really enjoyed this time to re-charge. I've been working hard on my RED FEMME ROOM. It's so pretty! I need a couple of touches yet. Already had my Femme girl Stephanie for an overnight extended. Testing. Testing 1-2-3

Weather looking better for deeper in the week. My trusty slave mike keeps me posted on weather and Covid numbers. I'm in the know


Drop me a line. Do you fantasize about a sadistic Mistress torturing you, but the fantasy stays in your mind or ARE you a MASOCHIST? Either way, I still love who you are . . .

Until next time!
M Sharina
Sensual Femdom Mistress & Dominatrix in Minneapolis, Minnesota
This email address is being protected from spambots. You need JavaScript enabled to view it.
NOTE: My Updated Covid-19 Screening Questions (As of 05/30/2022)


For a running archive of my blog posts during the Coronavirus / Covid-19 pandemic, click here.
---
---
04/05/2022 UPDATE
"Accidental Tourist"
Coaxed, coerced, lead a stray...call it whatever you want. I love the kind of persuasion that feeds my creative side. I love leading you into the kind of girl I want to toy with.

So, this is how my Friday and Saturday went.

He arrived looking rather demur in male clothes. After all, he knew what I was going to do. By Friday evening "Steph" was transformed into a luscious and sexy Jessica Rabbit! I made up her face complete with thick batting eyelashes. I tried a few wigs until I reached the RED one with the sexy bangs. I blew up her tits with saline to a double De-licious. Snapped on a bright orange bra with rhinestones and matching panties with a peek-a-boo bow
in the back. Then, I put her up in the big gurl heels and voilà! Jessica Rabbit!


So, I have this thing about multiple personalities. We all have them you know, and since I am astrologically a Gemini, I draw attention to the one's I create. Most of the men who see me want me to transform them into females. Some just want to explore their feminine side while others want to be taken advantage of. Dressing in women's clothes will make you feel whatever I want you to feel. Sexy, humiliated, voraciously twisted and transformed.

We all have an opposite sex side. Mine is male. I get a thrill when I stand next to a transformed male in heels, wrapping my left forearm TIGHTLY around her corseted waist, her left leg between mine and my right hand feeling her up. I can feel her vulnerability oozing right out of her.

Accident? No, I created her.


Saturday, we had "a girls night in." I invited "Candy" over for some FUN! I guess you could call it a revised "Secret Naughty Girls Club" where I am the Conductress of two pervy girls...

Almost fini with the Red Femme Room. I think I'll call it, "The Scarlet Letter." What do you think? I need a few more touches...and then more overnights to come. Unless of course I'm throwing you in the cage in The Panic Room. Then, you'll be my PRISONER and that's a whole different story altogether!

How are you? Ready for Spring? It snowed on Sunday, but I'm patient because no matter what, it's always the right temperature at Femme Fatale


'Till next time...
M Sharina
Sensual Femdom Mistress & Dominatrix in Minneapolis, Minnesota
This email address is being protected from spambots. You need JavaScript enabled to view it.
NOTE: My Updated Covid-19 Screening Questions (As of 05/30/2022)


For a running archive of my blog posts during the Coronavirus / Covid-19 pandemic, click here.
---
03/28/2022 UPDATE
"Suspecting Victim"
If I didn't say I had many odd requests for sessions over the years, AND that I'd fantasized about actually doing these things before I said, "no" might I also say I must be committed to my own Asylum.
The more strange, the more I like to read about it. Remember my blog post, "In A Perfect World?" This is a little like that. There's a difference between fantasy and just plain off the charts weird. Then there are those trying to tweak the Mistress to get a reaction. Almost impossible. "Will you do this to me Mistress?" "OMG, WHAT? ARE YOU CRAZY?!!?!" No, not me. I read with a thoughtful mind, picking apart the fantasy from the desire from those just being little fuckers.
"Mistress. Will you operate on me?" Looking a little deeper on this one, it was from a spammer. A HUGE block of sentences with not one single punctuation mark. Hard to read. I picked out a few sentences that caught my eye.
"Make me a sissy slut video star I must become so lucky to get dick while sleeping just good dick for my face and ass and live streamed while you laughed."
I have received a pretty good sprinkling for the desire of "real" CASTRATION. 'Mistress, would you cut off my balls? I am serious about this." The fantasy is so strong, does a person ever realize you only get to do this ONCE and then poof! They're G-O-N-E. Just a fantasy
Sparks a fantasy for me. Balls for earrings? Balls in a jar? Mmm...no. But dried out, turned into a fine powder for me to fill a glass amulet...yes.
"Tickle my belly button and then stick sharp objects into it." That was pretty fun.
"I'm a really big guy and I want you to drive over me with a car." The car was a very small car. It was a Metro. And when the car tips over, then what?
"Will you be The Bride of Frankenstein Mistress? Then electrocute me"
Speaking of which, there's an "electric chair fantasy."
"You're the spider, I'm the fly and you put me in your web and torture me." I got a strobe light for that one and turned it on at the end to make things even more disorientating.
I've played twins before many years back. I would literally do a quick wig and outfit change. "I'm going to go. get my Sister. She only wanted me to get you ready for HER." The Sharina twin was the nurturer. Blonde and sweet. Sabrina was the brunette. She was the sadistic and careless one. Could I love it any more? No. Well, maybe.
I decided to surprise my patient who had come into the clinic for a specialized examination of his brain through a series of questions. Unfortunately, a scientist with an obvious MULTIPLE PERSONALITY DISORDER who changes personalities with ease...my patient had to keep up. He did because he waited patiently for the promiscuous personality to emerge. She was very flirty and very aggressive. VERY AGGRESSIVE.
I could write about this for miles, but I'll save it for another time.
Ok, one more...He didn't know if I was burning him or what. Simple little mind fuck, but aren't they all, until they're not.
Until next week!
M Sharina
This email address is being protected from spambots. You need JavaScript enabled to view it.
NOTE: My Updated Covid-19 Screening Questions (As of 05/30/2022)


For a running archive of my blog posts during the Coronavirus / Covid-19 pandemic, click here.
---
03/21/2022 UPDATE
"Masking Fetish? No, not THAT!"
1 minute read
I had no idea how many things you could hide under a mask. I mean I had an inkling because my duct tape dolly slaps (you guessed it) duct tape over his mouth before strapping a mask to his face and shopping for treats.


Think about it. If you were brave enough, you could wear red lipstick
or even the crotch of your Mistress' worn panties OR a THIN SCENTED SOCK under that mask!
This email address is being protected from spambots. You need JavaScript enabled to view it.
NOTE: My Updated Covid-19 Screening Questions (As of 05/30/2022)


For a running archive of my blog posts during the Coronavirus / Covid-19 pandemic, click here.
---
03/14/2022 UPDATE
"Deviant Behavior Rocks My World . . . "
3 minute read
As a Dominatrix, I diverge into lots of different fetishes DAILY. Funny, but sometimes it's through organizing my toys, which I ADORE 😍 ESPECIALLY when I get new toys for my pretty cases. I carefully move the pieces around and feel such BLISS 💋


With new toys, there's that feeling it is utterly virginal. I wait patiently to use it for the first time. I must pick the perfect person, like with those ball coffins with SPIKES! Anything with screws or weights, or ELECTRO-STIM I can't help but think about psi and torque. 👁👁 Oh, and I have a new humbler with the connectivity of built-in ELECTRO-STIM. I'd say I have a collection now of 6.

Like last week I had a kind of Dollification session. I have a love for objectification when it is coupled with sensory deprivation and hypnotic suggestions with guided imagery. I want to see how far I can put you under in total IMMERSION. I control Every. Little. Single. Thing. 😳

Then, there are your cherished letters. One said, "These are my weirdo fetishes Mistress." Well, a fetish is a lifelong feeling you get from an inanimate object. This was more a DEVIATION. Get it?

I have heard it all, but then there's that one fetish. I think, "Well that's not weird at all. (Let's tweak it)" So, I get an email expressing the desire for EMBARRASSMENT. It's a medical themed scene. Examinations with watching him use the toilet. "Ok," I think. "Shall we make it more interesting?" Once we are on the same page thru our letters, my patient arrives, I lead him into the Clinic Asylum. He is told to dress and put on this hospital gown. 🧥 I return. I add a nice concoction of warm water to "enemize" my patient. The water is warm and the introduction is quite relaxing. My pitcher is nearby and slowly I add the cold contents. (rather slow I'd say) IMMERSED and UNAWARE.

Progressively my patient goes from nurtured to an uncontrollable lack of control. I lead him into the bathroom and find it totally fascinating that he is shy to expel, but cannot help it. Therein lies MY tweak on embarrassment as Nurse Nicole controls the DB valve. 🚑


There are the little things of course. The pointing out, "Your legs are spread and tied open now." "Take off your clothes, but step up on that platform first.Turn around, bend at the waist and take off those pantyhose." I like watching people. They feel uncomfortable because I'm watching them and they can't imagine what mortifying thing I want them to do.

"Do it." As I recline in my chair, feet up. Still watching...then more instructions. I get up, I walk around them, my heels squarely hitting the floor.

So, every week I get to unpack the aborations of fantasies! What will it feel like between us? I you're novice, I'll put on your training wheels first because we're here to have consensual fun.🚲💋♥️😍

I'm checking my mailbox and doorstep today. I have two new items to add. 🎁YAY! NIPPLE STRETCHERS and an interesting little device to aide in more STRETCHING. Can't really give you a hint, only it's stainless steel, has screws and opens things up. It's like the other one I have only this one has a bud shape in the middle of it all.

💥💥ALERT!💥💥💥ALERT! 💥💥

Did you SPRING FORWARD? My slave alerts me on weather, Covid cases, and anything else that is pertinent. 📈 "Snow on Monday, 50's the rest of the week!"

I have so many irons in the fire 🔥and some projects left over from LAST SPRING! I will keep you UPDATED and POSTED as usual so you may be a part of MY world. 🌍

I know you're itching for a session, (plethora of emails and phone calls ☎️ hello) after all IT'S almost SPRING!!!! 🌻🌷🥀

Tty soon,
♥️
M Sharina 💋
Sensual Femdom Mistress & Dominatrix in Minneapolis, Minnesota
This email address is being protected from spambots. You need JavaScript enabled to view it.
NOTE: My Updated Covid-19 Screening Questions (As of 05/30/2022)


For a running archive of my blog posts during the Coronavirus / Covid-19 pandemic, click here.
---